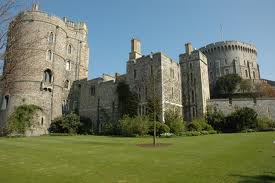 With summer now officially over, the kids are back to school and the preparations for autumn are beginning, it's a great time to think about a weekend away in a holiday cottage.
September is a month often filled with some lovely weather, quiet scenery and that calm after the summer break storm. If you prefer a little peace with your holiday, now is a great time to get away.
This time we're looking at the royal country of Berkshire. A county full of history and things to do. Ideal for a short break in a lovely holiday cottage!
Windsor Castle

No visit to Berkshire would be complete without a trip to Windsor Castle. The sometime home of the royal family, Windsor Castle is the oldest occupied castle anywhere in the world. Built in the 11th century, it's a place full of history and grandeur and an ideal activity for anyone.
Race Hut

The Race Hut in Slough is something completely different. This venue has a selection of professional race car simulators that you can drive to get a feel for live as a racing driver. Choose from F1, touring cars, rally, Le Mans and more. If you love driving and are in the area, this is well worth a try!
Windsor Great Park

Back to Windsor now and a visit to Windsor Great Park. The part covers 4,800 acres of prime land and much of it is open to the public. It's an ideal place to enjoy a bit of fresh air and a picnic or a walk along the tree lined avenue up to the castle. A fantastic way to spend an afternoon in the sunshine.
REME Museum of Technology

The REME Museum of Technology near Reading is perfect for those interested in military history, innovation and all things mechanical. This museum celebrates the history of the Corps of Royal Electrical and Mechanical Engineers and the contribution they have made to the functioning of the army. It's actually much more interesting than it sounds!
Ascot Racecourse

Berkshire is of course home to Ascot Racecourse and no visit to the county would be complete without a trip and a flutter. The Royal Ascot event runs for five days in June, but for the rest of the year, the racecourse is open to all. Even if you're not interested in racing, it's a fantastic place to experience and watch people if not horses.
Those are just five places in Berkshire to enjoy if you visit the county and stay in one of our lovely holiday cottages in the area. Each offers a little something different and each is a great way to spend a day. Try one for yourself and let us know how you get on!