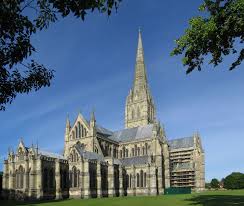 We have literally hundreds of great holiday cottages in and around the county of Wiltshire. It's a lovely part of the country full of character, lovely towns, historic places and attractions.
If you're planning to stay in one of our holiday cottages in this green and pleasant land, here are some great family days out while you're here.
Salisbury Cathedral
Salisbury Cathedral is one of the best examples of Medieval architecture in Wiltshire. It's also over 700 years old and home to one of the tallest towers around. The Cathedral runs regular tours that take in all the highlights of the building, including the tower.
There is also a café, visitor's centre and an opportunity to see a copy of the Magna Carta.
The Wiltshire Heritage Museum
The Wiltshire Heritage Museum near Devizes is a little gem. It looks small from the outside but all that changes once you go in. It has gold from Stonehenge, finds from Avebury, local exhibitions, special events and more.
The museum is as entertaining as it is interesting, so even the kids should like it!
Castle Combe Village
Castle Combe Village in Wiltshire is one of the most picturesque little villages anywhere. If ever there was a quintessential picture of English village life this is it. Located not far from Bath, the village makes for a great afternoon out. We have some holiday cottages nearby too!
Boscombe Down Aviation Collection
Boscombe Down Aviation Collection near Salisbury is a great place to visit if you're at all interested in aircraft. It is run by volunteers who share their knowledge and enthusiasm gladly with all visitors. There is a good collection of aircraft and plenty to see and do.
This is also one of the few museums where you can get into the cockpit and play with the controls too!
Avebury Stone Circle
Avebury Stone Circle is one of the oldest attractions in Wiltshire. This megalithic monument stands proud in the county and partly surrounds the village of Avebury. There is a pub, museum and pretty village to visit as well as the stones.
You can walk around freely and touch the stones too, which is nice.
Stourhead House and Garden
Stourhead House and Garden in Warminster is one of the better country houses in the country to visit. With 2,650 acres of landscaped grounds, a huge house, several buildings, grottoes and things to see, it's a great summer's day out.
The inside of the house is as impressive as the outside too!
Those are just some of the highlights Wiltshire has to offer. Each offers something a little different and an opportunity to learn a little as well as bask in a grand day out. A perfect way to spend time while enjoying one of our Wiltshire holiday cottages!